Cambridge Technology Enterprises Ltd partners with OutSystems to bring high performance low-code platform to enterprises in India
By ANI | Published: November 21, 2023 04:24 PM2023-11-21T16:24:51+5:302023-11-21T16:25:03+5:30
PRNewswire Hyderabad (Telangana) [India], November 21: Cambridge Technology Enterprises Limited (NSE: CTE) (BSE: 532801), a global technology and digital ...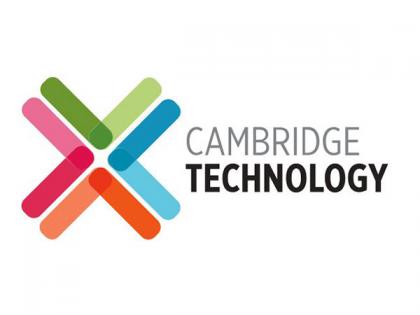 Next
PRNewswire
Hyderabad (Telangana) [India], November 21: Cambridge Technology Enterprises Limited (NSE: CTE) (BSE: 532801), a global technology and digital transformation company, today announced a strategic partnership with OutSystems. This partnership will strengthen and foster Cambridge's services teams to leverage OutSystems, a global leader in high-performance application development, to enable the success of its current and future clients by integrating OutSystems into the enterprise digital stack.
With Cambridge's vast experience and expertise in crafting exceptional solutions across Pharmaceutical, Life Sciences & Allied Industries, Manufacturing, BFSI and Telecom verticals, it aims to triage AI, Data and OutSystems High-performance Low-Code application development platform, into its services to the marketplace.
Cambridge aims to augment the adoption of accelerated low code development practices in the above verticals, vastly improving client's ability to enhance workflows across the value chain for their key stakeholders.
"Cambridge is in a unique position to institutionalize OutSystems high-performance low-code Centers of Excellence among its clients. We further aim to maximize the application development leveraging OutSystems platform and reap the benefits of high-performance low-code for our clients and bring a closer alignment between business and digital," says Madabhushi Raghavan, Executive Vice President at Cambridge Technology Enterprises Ltd.
Cambridge's products and services address all the transformational IT needs of an organization from strategic workshops and ready-to-deploy solutions, to implementation of transformative business solutions through its service offerings.
"We are very excited about this partnership with Cambridge enabling OutSystems to expand our reach into specific industry verticals by leveraging on their vast and deep domain expertise. The collaboration will also further enhance Cambridge's capabilities in the market helping their customers reduce time and cost of application development and modernization efforts. Together, we can offer enterprises the freedom to think big and innovate with no limits," saysSaravanan Subramaniam, RVP, APAC Channels & Alliances at OutSystems.
About Cambridge Technology Enterprises Limited
Cambridge is a leading global technology company transforming organizations into "AI-first" leaders. Cambridge gives organizations unparalleled access to cutting-edge technology by bringing together the best-in-industry using its years of expertise in building solutions for some of the world's largest and most innovative enterprises; leveraging Big Data, Cloud & Machine Learning experience. Cambridge's expertise across Pharma and Life Sciences, BFSI, Manufacturing and Telecom, makes it the preferred choice for organizations seeking a Partner to innovate and leapfrog the market. The company is assessed at Maturity Level 5 for CMMI v1.3 with ISO 9001:2008, ISO 27001:2005 certifications.
Learn more at www.ctepl.com
(ADVERTORIAL DISCLAIMER: The above press release has been provided by PRNewswire.will not be responsible in any way for the content of the same)
Disclaimer: This post has been auto-published from an agency feed without any modifications to the text and has not been reviewed by an editor
Open in app