PDRL's AeroGCS GREEN Achieves Milestone as First Indian Drone Software Certified for IV&V per DO-278A AL5 Standard
By ANI | Published: November 21, 2023 02:17 PM2023-11-21T14:17:16+5:302023-11-21T14:20:08+5:30
PRNewswire Nashik (Maharashtra) [India], November 21: In a groundbreaking accomplishment, PDRL proudly announces that its AeroGCS GREEN software has ...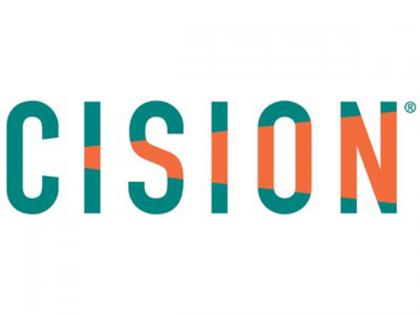 Next
PRNewswire
Nashik (Maharashtra) [India], November 21: In a groundbreaking accomplishment, PDRL proudly announces that its AeroGCS GREEN software has received Independent Verification and Validation (IV&V) certification from a reputed third-party agency. This certification attests to AeroGCS GREEN's compliance with the stringent DO-278A AL5 standard, ensuring the software's quality and performance for drone operations.
DO-278A, established by the Radio Technical Commission for Aeronautics (RTCA), outlines Software Integrity Assurance Considerations for Communication, Navigation, Surveillance, and Air Traffic Management (CNS/ATM) Systems for civil aircraft. The certification of AeroGCS GREEN on this civil aircraft standard marks a significant milestone for PDRL.
AeroGCS GREEN, a completely made-in-India drone software, has become the preferred choice for Indian drone manufacturers and is now garnering international attention. PDRL recently supplied AeroGCS to a prominent UK-based drone manufacturer, expanding its global footprint.
Approximately 75% of type-certified agriculture drones in India utilize AeroGCS GREEN for drone operations management. The IV&V certification positions AeroGCS GREEN as a valuable asset for drone manufacturers seeking DGCA-type certification under The Drone Rule, 2021.
AeroGCS GREEN distinguishes itself with its user-friendly interface, intuitive project management capabilities, and a wizard flow that enhances operational fluidity and resource optimization. The software seamlessly integrates cloud services, facilitating collaboration and data management, reinforced by a robust Public Key Infrastructure (PKI) for cybersecurity.
With its rich API sets, AeroGCS GREEN is aiding large fertilizer companies in integrating the software into their applications, enabling efficient management, monitoring, and analysis of agricultural spraying information using drones.
In a recent development, PDRL secured orders exceeding Rs 12 crores for AeroGCS GREEN from major drone manufacturers and industry players that placed orders for around 6500 licenses of AeroGCS GREEN and the AeroGCS Enterprise Subscription for their upcoming drone fleet.
PDRL continues to lead the way in drone software innovation, with AeroGCS GREEN setting new standards in certification, performance, and global adoption.
About PDRL
PDRL is a leading software company dedicated to revolutionizing the drone industry. Its AeroMegh platform provides an end-to-end solution for transforming drone data into actionable insights. With a comprehensive certification program, PDRL empowers professionals with the knowledge and skills to excel in the evolving drone industry. PDRL's commitment to cutting-edge technologies and strategic partnerships positions it as a leader in shaping the future of the industry.
Media Contact
marketing@pdrl.in | +917028688858
(ADVERTORIAL DISCLAIMER: The above press release has been provided by PRNewswire.will not be responsible in any way for the content of the same)
Disclaimer: This post has been auto-published from an agency feed without any modifications to the text and has not been reviewed by an editor
Open in app