Karan Kundrra shares mantra to be a perfect boyfriend
By IANS | Published: November 21, 2023 12:42 PM2023-11-21T12:42:18+5:302023-11-21T12:45:11+5:30
Mumbai, Nov 21 Actor Karan Kundrra, who has set relationship goals with his lady love Tejaswi Prakash, has ...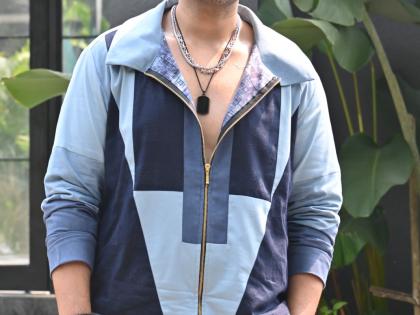 Next
Mumbai, Nov 21 Actor Karan Kundrra, who has set relationship goals with his lady love Tejaswi Prakash, has shared the great tips on how to be a perfect boyfriend in a relationship.
Talking about how to keep spark alive in a relationship, Karan, who is hosting the dating show 'Temptation Island India', said: "Chivalry is not a relic of the past, but a timeless gesture that keeps the spark alive.
The actor said: "Partners need to make each other feel special, creating a sense of safety that goes beyond cliches. Certain behaviours are expected, and it's these small acts that build a foundation of trust and admiration."
On how to be an attractive partner, he said: "Taking care of oneself and one's partner is a joint responsibility. Well-groomed individuals contribute to an atmosphere of mutual respect and attraction. It's a shared effort that reflects the commitment to making the relationship not only emotionally fulfilling but visually appealing."
Karan said: "Confidence is attractive, but crossing into Misogynistic arrogance can be detrimental. Striking a balance between self-assuredness and humility is vital. Displaying conviction in thoughts without overshadowing your partner fosters an environment of mutual growth."
The actor also commented on how being humble is important.
"Amid the misconceptions, humility stands out as a trait that adds a touch of allure. Saying 'thank you' and 'sorry' should never be underestimated. Being grounded and genuine in expressions of gratitude and remorse is not just a virtue; it's a captivating quality," said the actor, who found the love of his life in a reality show.
Karan added: "Authenticity is the key to a lasting connection. Pretending to be someone else diminishes the chance of true understanding and appreciation. Embrace your uniqueness, for it's your distinctive qualities that make the bond special. Relationships thrive on shared experiences."
"Being self-conscious involves not only understanding oneself but also actively engaging in conversations about your partner's life. Strike a balance between sharing your story and actively listening to theirs."
'Temptation Island India' streams on JioCinema.
Disclaimer: This post has been auto-published from an agency feed without any modifications to the text and has not been reviewed by an editor
Open in app