'Ladies have unique business acumen'
By Lokmat English Desk | Published: June 10, 2021 08:05 PM 2021-06-10T20:05:01+5:30 2021-06-10T20:05:01+5:30
Nagpur, June 10 VIA Lady Entrepreneurs' Wing conducted a Webinar on "Promoting Business & Making it Profitable" ...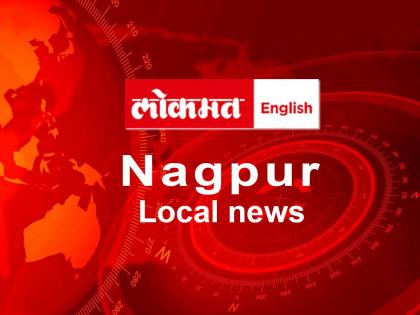 Next
Nagpur, June 10
VIA Lady Entrepreneurs' Wing conducted a Webinar on "Promoting Business & Making it Profitable" on zoom platform. Rajeev Aggarwal was the guest speaker whereas chairperson Manisha Bawankar presided oer the session.
Bawankar gave the opening remarks and welcomed the guest speaker, Rajeev Aggarwal, who is in the field of project management and has transformed many non-profitable businesses and projects into success stories. She said that we at LEW have been carrying out the legacy of inspiring lady entrepreneurs by developing a sense of courage, confidence and commitment thereby fulfilling our mission of women empowerment through entrepreneurship.
Shikha Khare, Vice Chairperson VIA LEW, started webinar with the introduction of two LEW members Speaking on the occasion Rajeev Aggarwal said that the business and its principles are same world over although complexity increases with its growth; however, the fundamentals remain the same. On business – basic concepts, he said business involves product, market, cost and profit involving persons and quality wherein there is a market, there is a cost, and then there is a profit. On basics rules or fundamentals - he said we have to promote the lady entrepreneurs who form half of the population and can do excellent business as they have unique business acumen. On Improving market, he said brochure is the starting point of your relationship with the customer on which you should mention the USP - unique selling point of the product, put a picture of your product, 'as a picture is worth a thousand words', and make your product appear different. Price the product attractively, catch the attention of the prospective customer and promise the service which is deliverable.
On marketing issues, he emphasized on quick response on adaptability of the customer changes, belief that your product is the best and not to look for profits from the day one instead look for investment.
On Ccstomer satisfaction, he said the customer is king, listen to the customer with patience and fulfill their needs. 'If you understand customer need, then when you make an offering, it will strike bull's eye'.on costing and profits, he said negotiate very hard, get all your inputs cheap, put your indirect cost and overheads at low, then add your expected profit margin and come to the sale price.
After this session PRO Yogita Deshmukh, introduced three e-portal vendors Dr. Juhi Muley from Indo Herbal, Sujata Agarwal from Kanhaa International and Vijayshree Khanorkar from Vaipani Herbal, who promoted their respective products.
\
Open in app