Why city unable to 'Break The Chain'
By Lokmat English Desk | Published: May 1, 2021 12:10 AM 2021-05-01T00:10:05+5:30 2021-05-01T00:10:05+5:30
Nagpur, April 30 While corona infection is declining in some cities of the state including Mumbai, the pandemic is ...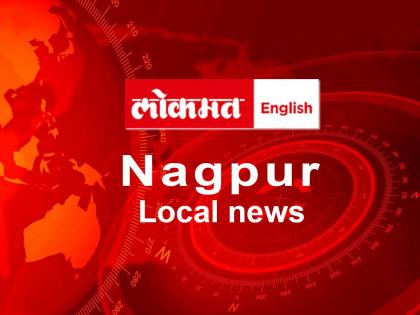 Next
Nagpur, April 30
While corona infection is declining in some cities of the state including Mumbai, the pandemic is still rampant in Nagpur district. There is huge gap between the claims of the NMC administration and the actual situation. The same thing has come to fore during the survey conducted by the state government officials. Neglect in contact tracing, limited healthcare facilities and lack of advance system are the reasons for the increase in corona, but there is more to it and the report highlights as to why the city is unable to 'Break The Chain'.
No tracing, no immediate treatment
The NMC has not taken any lesson from the first corona wave. Covid protocols has not been followed properly. No emphasis given to contact tracing, testing and treatment. In Mumbai, those who came in contact with the victims were immediately tested. In Nagpur, however, negligence was shown and the corona chain continued to grow. Contact tracing was going on till the month of October, post which it was halted. According to medical experts, at least 10 to 15 contact traces should be done for each patient as the number of infected people started increasing again in February. But NMC ignored it completely. Many victims received phone calls from NMC asking for information after they recovered fully. The NMC does not have proper mechanism to inquire about the treatment of those in home quarantine. While on an average around 6,500 patients are coming positive but not even 10 per cent of them are being contacted.
No proper facilities
even after year
The death toll is high due to not getting beds on time, lack of medicines and oxygen during treatment, waiting for ventilators and other things. Nagpur is the so called medical hub of Central India, however, there is a limited facilities in NMC hospitals. They absolutely do not have any data on how many oxygen beds, ventilators might be needed. As a result, the necessary facilities could not be created even after a year. Despite the year-round period, the hospitals under the jurisdiction of NMC do not have more than 500 beds. GMCH and Mayo hospitals are under heavy pressure. Patients from Chhattisgarh, Madhya Pradesh and other districts of Vidarbha are also coming there. So it has become difficult to get a bed. Huge money is demanded in advance at a private hospital for getting patient admitted. The death toll is rising due to lack of treatment in the 'Golden Period'. More than four thousand patients are getting infected in city, but the number of beds available are only 7,859. There are only 560 beds with ventilators and 4,794 oxygen beds.
Limited manpower,
indifferent attitude of
people's representatives
While it is necessary to keep in touch with the patients, NMC is citing limited manpower. People are not available for administrative work other than medical work. People from other departments are not ready to work for corona. People's representatives also expressed indifference in this regard.
Reluctance to
use technology
BMMC has set up special mechanism for contact with patients. NMC started a helpline to help the corona patients, but often there is no response on this helpline. Moreover, there are complaints that patients are not being guided properly.
Lack of coordination
Nagpur is the capital city. However, there is no coordination between the civic administration, the hospital and the state government. The Nagpur bench of the Bombay High Court has also lashed out at the administration NMC. Many died in April due to lack of oxygen.
All-party coordination meetings began after realising that the situation was getting out of hand. Due to lack of coordination between NMC and hospitals patients suffered. The municipality has launched a special website to find out the number of beds available for corona patients in any hospital of the city, however, the information on this website does not match the actual beds available and it is never updated. The website shows that there are beds, but actually and they are not available in hospitals. Due to this the patients could not get timely treatment.
April Statistics (Nagpur District)
Positive - 1,78,121
Deaths - 2,230
Recovered- 1,39,156
Bed availability in Nagpur city
Ordinary beds - 319
Oxygen Beds - 4,794
ICU beds - 2,186
Ventilators - 560
Open in app