Himanta Biswa Sarma all set to be the next Chief Minister of Assam
By Lokmat English Desk | Published: May 9, 2021 01:27 PM2021-05-09T13:27:42+5:302021-05-09T13:27:47+5:30
Bharatiya Janata Party (BJP) on May 9 announced Himanta Biswa Sarma as Assam's next chief minister. The BJP Legislature ...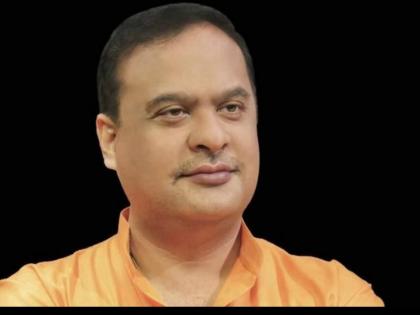 Next
Bharatiya Janata Party (BJP) on May 9 announced Himanta Biswa Sarma as Assam's next chief minister. The BJP Legislature Party in Assam met to elect the new Chief Minister of the state. Union minister Narendra Singh Tomar and party General Secretary Arun Singh were present as central observers. Baijayant Panda, BJP's Assam in-charge was also present on the occasion. On Saturday, Sarma and Sonowal, both contenders for the top post, were in New Delhi to meet the BJP central leadership. Sarma visited Nadda's residence, where he also met Union Home Minister Amit Shah and BJP general secretary (Organisation) B L Santhosh. A series of meetings, lasting for more than four hours, were held with Nadda and Shah with the duo, following which Sarma said that the BJP's legislature party is likely to meet on Sunday and all questions related to the next government will be answered there. Both Sonowal and Sarma had gone together to Delhi on Saturday morning by a chartered flight and returned at night along with the central observers.
A former member of the Indian National Congress, Sarma joined Bharatiya Janata Party on 23 August 2015. Sarma won the 2016 Assembly elections and was sworn in as Cabinet Minister on 24 May 2016. The BJP leadership appointed him the convener of the North-East Democratic Alliance (NEDA) of which the main objective is an all-round development of the North East and better coordination among the states and Centre, according to Ram Madhav, National General Secretary of BJP. Sarma was elected to the Assam Legislative Assembly from Jalukbari for the first time in 2001 when he defeated Asom Gana Parishad leader Bhrigu Kumar Phukan and was re-elected in 2006 and then for the third consecutive term in 2011, with 78,000 vote margin.[7] Sarma held important portfolios (both state and cabinet) as Minister of State for Agriculture, Planning & Development, Finance, Health, Education, and Assam Accord Implementation from 2002 to 2014. On 23 April 2017, Sarma was unanimously elected as President of Badminton Association of India. Sarma has been the president of the Assam Badminton Association. He also became the president of the Assam Cricket Association in June 2016 when his party man Pradip Buragohain became the secretary. Sarma was also the longest-serving vice president of the association serving from 2002 to 2016.
Open in app