Plan a thoughtful trip for your kids this Children's Day
By IANS | Published: November 14, 2019 04:36 PM 2019-11-14T16:36:09+5:30 2019-11-14T16:45:04+5:30
(life) Its time to ditch the idea of a regular gift to children on Childrens Day and treat them by planning a trip for your kid which lies in their interest like adventurous, lazy, or give them a gift of volunteering.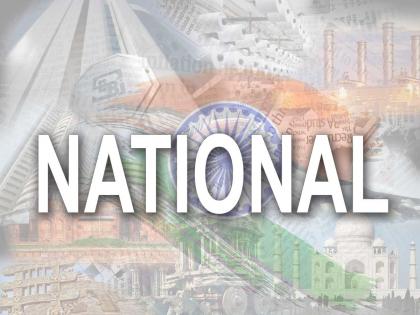 Next
Volunteering as a family is a great way to teach your kids about empathy and sharing, as well as being a meaningful and fun experience for the whole family. So, pack your bags and check out this list of places, recommended by premier travel site Booking.com for a meaningful holiday.
Sustaining remote communities in India
If you're a part of 80 per cent of Indian travellers who are seeking authentic experiences that are representative of the local culture and want your children to experience the same, NotOnMap is the perfect holiday for you to book and 'live like a local'.
NotOnMap helps travellers experience the culture, local food and real hospitality of India. Take this opportunity to connect with the locals and help preserve India's unique culture and heritage while also supporting marginalized and vulnerable rural communities.
Baby-sitting animals in Africa
GoEco runs volunteer programmes at the African Wildlife Orphanage, one of Africa's largest and most successful wildlife rehabilitation and release centres. Here, you and your children, can care for animals including leopards, lions, monkeys and goats among others. The volunteering terms vary in length from two weeks to a maximum of 12 weeks.
The climate conscious kid
Global warming and offsetting our carbon footprint a regular conversation at the dinner table? Does your little one come up with interesting tidbits that can help us live more sustainably, then this trip will excite them the most.
International Volunteer HQ offers family-friendly programmes that are focused on island conservation and community development in Indonesia. During your stay, day-to-day tasks will include recycling any rubbish or plastic that's been washed ashore, performing reef surveys with not-for-profit CoralWatch or teaching English to local children.
Tea picking in Japan
For families interested in environmental sustainability, high-quality tea and tradition, volunteering in Okazaki City, Japan, could be an unforgettable and rewarding experience. Volunteers are asked to assist at a local tea plantation, where tasks range from cultivating tea leaves, harvesting and packaging, to learning the art of the traditional tea-making process.
You can also opt to volunteer at a local artisan's workshop to make drums, sweets and handicrafts.
Organic farms around the world
Is gardening, your kid's favourite pastime? Does he love taking his little tools out every weekend while he gets his hands dirty to mix a perfect compose? Well then this trip is sure to get him packing.
WWOOFing a common way to volunteer among the backpacking community but it can also be a rewarding experience for families. The idea is that farmers cover your accommodation and food expenses in return for help or labour on their land.
There's a whole lot more you can pick from:
Adventurous
Does your kid jump on the thought of mountains, jungles and treasures? Then take them to Jim Corbett National Park, one of the oldest parks in India recognised for Project Tiger, a project on India's endangered Bengal tiger.
November is one of the best months to visit Jim Corbett where you can take your kids for jungle safaris, bungee walks, river rafting and parasailing.
Lazy
The idea of long trails, hiking, shopping and basically doing any physical activity is not what your kid likes? No worries! Goa is the place for them, where they can laze around the beach, build sand castles, take a little dip in the water, sun-bathe and soak in the sunshine with all kinds of juices and appetizers by the shore.
And once they are bored with all of this, you can put them on a boat or ship to do nothing but hop beaches.
Foodie
Is food what they wake up and smell? How about something new instead of regular boring home food? You treat your kid with a getaway to Kolkata, the city of mouthwatering sweets and street food.
While Kolkata is known for grand colonial architecture, art galleries and cultural festivals, it's also known for authentic Bengali food. So, visit the local streets with your kid and let them indulge in some Punjabi to Chinese and Bengali dishes at Dacres Lane, puchkas, kathi rolls and ghugni chaat at New Market.
Animal lover
Plan a mini trip to Bangalore, where India's Biggest Pet Festival and Limca World Record Holder of 'Biggest Dog Carnival' is taking place on November 16-17. They have also organised a Police Dog Show in association with Indian armed forces, International Cat Show in association with World Cat Federation.
Your kid can spend hours at the dedicated play areas for cats and dogs respectively. So, get, set, planning.
( With inputs from IANS )
Open in app