Hitesh Uchil: A Trailblazing Entrepreneur and Indian Culture Influencer in Europe
By Impact Desk | Published: November 8, 2023 11:10 AM 2023-11-08T11:10:08+5:30 2023-11-08T11:11:20+5:30
At the young age of 34, Hitesh Uchil has already made a significant mark in the business world as ...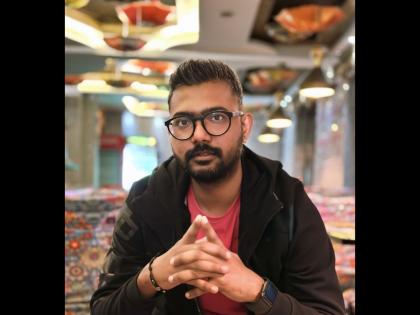 Next
At the young age of 34, Hitesh Uchil has already made a significant mark in the business world as a successful entrepreneur and Indian culture influencer. As the owner of a chain of restaurants and various other ventures, Uchil has not only achieved remarkable success but has also played a pivotal role in promoting Indian culture within Europe. Born with an innate entrepreneurial spirit, Uchil embarked on his journey to success at a tender age. Armed with a vision to introduce the rich flavors of Indian cuisine to the European palate, he established his first restaurant in a small town in Europe. With his dedication, hard work, and a deep understanding of the culinary arts, Uchil's restaurant quickly gained popularity, attracting both locals and tourists alike.
The success of his first venture paved the way for Uchil to expand his business empire. Today, he owns a chain of restaurants spread across various cities in Europe, each offering a unique dining experience that showcases the diverse flavors and traditions of Indian cuisine. From traditional dishes like biryani and butter chicken to innovative fusion creations, Uchil's restaurants have become a go-to destination for food enthusiasts seeking an authentic taste of India. However, Uchil's influence extends far beyond the realm of gastronomy. Recognizing the importance of cultural exchange and understanding, he has actively worked towards promoting Indian culture in Europe. Through various initiatives, Uchil has organized cultural festivals, art exhibitions, and music concerts, providing a platform for Indian artists and performers to showcase their talent and share their heritage with a wider audience. Uchil's efforts have not only fostered a greater appreciation for Indian culture but have also created opportunities for cultural exchange and dialogue. By bridging the gap between different communities, he has played a significant role in promoting diversity and inclusivity within European society. In addition to his involvement in the restaurant industry and cultural promotion, Uchil has also ventured into various other businesses. From real estate to technology startups, his entrepreneurial spirit knows no bounds. With each new venture, he brings his unique vision, strategic thinking, and unwavering determination to succeed. Despite his numerous achievements, Uchil remains grounded and humble. He attributes his success to his passion for his work, his unwavering commitment to quality, and his ability to adapt to changing market trends. Uchil's entrepreneurial journey serves as an inspiration to aspiring business owners, reminding them that with dedication and perseverance, anything is possible. As Hitesh Uchil continues to expand his business empire and promote Indian culture within Europe, his impact on the business world and society at large is undeniable. Through his restaurants, cultural initiatives, and various other ventures, he has not only achieved remarkable success but has also become a beacon of inspiration for young entrepreneurs. With his innovative ideas and unwavering determination, Uchil is undoubtedly a force to be reckoned with in the business world, and his influence will continue to shape the landscape of European entrepreneurship for years to come.
Open in app