RateGain Travel Technologies QIP of up to Rs. 600 Crores closed
By ANI | Published: November 21, 2023 11:12 AM2023-11-21T11:12:57+5:302023-11-21T11:15:03+5:30
PRNewswire Noida (Uttar Pradesh) [India], November 21: RateGain Travel Technologies Limited (NSE: RATEGAIN), a global provider of SaaS solutions ...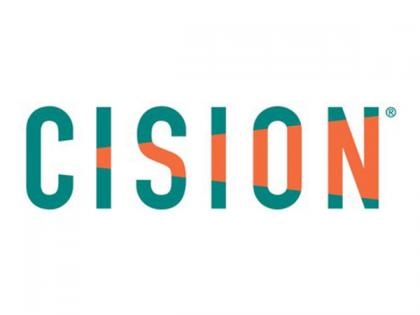 Next
PRNewswire
Noida (Uttar Pradesh) [India], November 21: RateGain Travel Technologies Limited (NSE: RATEGAIN), a global provider of SaaS solutions in the hospitality and travel industry, today announced the completion of a capital raise of Rs. 600 crores through a Qualified Institutional Placement (QIP), with support from institutional investors.
The fundraising committee of the Board of Directors approved the allotment of 9,331,259 shares at a price of Rs. 643 (face value of Rs. 1 and premium of Rs. 642).
RateGain will use the funds for strategic investments, acquisitions and inorganic growth and realize its vision to build an AI-powered integrated tech stack for the industry that will allow RateGain's customers to acquire guests, retain and engage them as well as expand on wallet share.
Over the last few years, RateGain has demonstrated a successful M&A playbook that is able to improve profitability and drive high growth in all the acquisitions it has done to date and will be using this playbook to further grow and consolidate its position in the travel and hospitality industry and create operating leverage.
Commenting on the occasion, Bhanu Chopra, Founder & Managing Director, said, "We thank the investors for placing their trust in us to solve the challenges faced by the travel industry. The technology landscape within travel is changing rapidly and the funds raised will help us consolidate RateGain's position in the industry as well as provide our customers with world-class AI-led products to drive revenue maximization."
About RateGain
RateGain Travel Technologies Limited is a global provider of SaaS solutions for travel and hospitality that works with 3100+ customers and 700+ partners in 100+ countries helping them accelerate revenue generation through acquisition, retention, and wallet share expansion.*
RateGain today is one of the world's largest processors of electronic transactions, price points, and travel intent data helping revenue management, distribution and marketing teams across hotels, airlines, meta-search companies, package providers, car rentals, travel management companies, cruises and ferries drive better outcomes for their business. Founded in 2004 and headquartered in India, today RateGain works with the Top 23 of 30 Hotel Chains, Top 25 of 30 Online Travel Agents and all the top car rentals, including 8 Global Fortune 500 companies, in unlocking new revenue every day. For more information, please visit https://www.rategain.com
* As of September 30, 2023.
Forward-Looking Statements
Statements in this document relating to future status, events, or circumstances, including but not limited to statements about plans and objectives, the progress and results of research and development, potential project characteristics, project potential, and target dates for project-related issues are forward-looking statements based on estimates and the anticipated effects of future events on current and developing circumstances. Such statements are subject to numerous risks and uncertainties and are not necessarily predictive of future results. Actual results may differ materially from those anticipated in the forward-looking statements. The company assumes no obligation to update forward-looking statements to reflect actual results changed assumptions or other factors.
(ADVERTORIAL DISCLAIMER: The above press release has been provided by PRNewswire.will not be responsible in any way for the content of the same)
Disclaimer: This post has been auto-published from an agency feed without any modifications to the text and has not been reviewed by an editor
Open in app