Three wanted members of Pinky gang arrested in Delhi
By IANS | Published: November 21, 2023 01:35 PM2023-11-21T13:35:31+5:302023-11-21T13:40:10+5:30
New Delhi, Nov 21 Delhi Police Crime Branch has arrested three wanted members of the infamous Pinky gang ...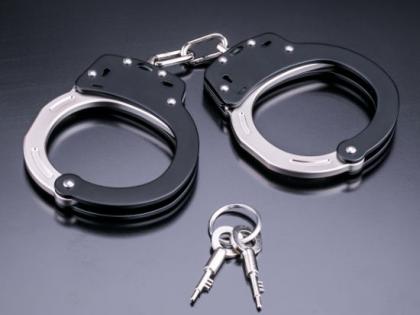 Next
New Delhi, Nov 21 Delhi Police Crime Branch has arrested three wanted members of the infamous Pinky gang of Ghaziabad and recovered three pistols along with 12 bullets from their possession, an official said on Tuesday.
The accused were identified as Mazhar (40), a resident of Loni, Ghaziabad, Uttar Pradesh, Babu (30) and Sheikh Mamood (25), both residents of New Seemapuri.
According to police, a specific input was received that three criminals, who are involved in the firing and attempt to murder incident of Shalimar Garden in Ghaziabad, would come in the area of Shastri Park-Seelampur in a blue Swift car to meet their associates.
"Acting on the inputs, a trap was laid and the accused were apprehended. On frisking, three pistols with 12 live cartridges were recovered from their possession," said the Special Commissioner of Police (Crime) Ravindra Singh Yadav.
On interrogation, the accused disclosed that they all are members of the Pinky gang. "Mazhar further disclosed that he is externed from district Ghaziabad for a period of six months. Therefore, with the help of Pinky, he was hiding in the area of Delhi-Uttar Pradesh border," said Yadav.
On November 6, there was some scuffle between the gang members of Pinky and Tony.
"Tony gang's member threatened the members of Pinky gang. Therefore, Mazhar arranged weapons from one known Azad alias Zunaid for the gang members. In the intervening night of November 6-7, a firing incident took place between the members of both gangs, in which one member of Tony gang and two members of Pinky gang sustained bullet injuries," said the Special CP.
After firing, they all ran away from the spot. To evade their arrest, they were hiding in the different areas of Delhi and regularly changing their hideouts.
"Both gangs - Tony and Pinky - are active in the Shalimar Garden area in Ghaziabad And there is continuous rivalry between the gangs' members to establish their supremacy in the area," said the official.
"Gangs are operated by Pinky and Tony respectively and have involvement in drug trafficking in the border area of Delhi and Uttar Pradesh. Javed alias Tony is previously involved in 17 criminal cases. Pinky gang is mainly operated by the husband of Pinky, Mohd. Ajad alias Rakhkhal, currently in judicial custody. Pinky is handling the drug business and other criminal activities of her husband," said the official.
Disclaimer: This post has been auto-published from an agency feed without any modifications to the text and has not been reviewed by an editor
Open in app