Delhi: Good samaritan who intervened in fight between step-brothers over water dies 'mysteriously'
By IANS | Published: November 21, 2023 07:20 AM2023-11-21T07:20:27+5:302023-11-21T07:25:02+5:30
New Delhi, Nov 21 A man, Akki, who tried to pacify the quarrel over water between Ismat ...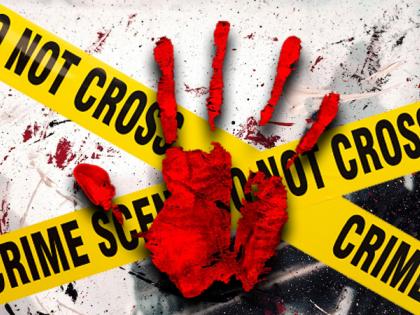 Next
New Delhi, Nov 21 A man, Akki, who tried to pacify the quarrel over water between Ismat Ali, alias Mange Kabadi's children in south Delhi's Malviya Nagar, died after he fell from his scooty, the police said.
The Deputy Commissioner of Police (South), Chandan Chowdhary, said that at 1.30 p.m. on Monday, Akki collapsed on his scooty and died.
"Cause of death will be given by doctors and his death is not related to the incident," the DCP added.
However, Chowdhary clarified that Akki was not involved in the quarrel.
Ismat Ali has two wives and four children -- Ujma, Asma, Arshad and Aashu from the first wife, and two sons, Arif and Asif, from the second wife.
According to the police, multiple PCR calls on Monday reported a quarrel at the Panchsheel Vihar, Malviya Nagar.
Upon investigation, it was revealed that the children from both wives of Ismat Ali are involved in a property dispute, leading to frequent altercations.
Arif and Asif work with their father in properties and own a property dealer's office on the ground floor, while Ujma and Asma reside on the first floor.
Arshad and Aashu live in Hauz Rani.
"On Monday around 12:30 p.m., a quarrel erupted over water supply, involving Arshad and Aashu supporting their sisters," said the DCP.
This escalated into a physical assault, resulting in injuries to both parties.
"Arif Ali, one of the injured, sustained injuries on his scalp requiring five stitches, while others received minor injuries. Despite requests, Arif Ali has not provided a statement yet," Chowdhary added.
"Legal action will be taken accordingly upon receiving the statement from the injured Arif Ali," the DCP said.
Disclaimer: This post has been auto-published from an agency feed without any modifications to the text and has not been reviewed by an editor
Open in app