Is your city a City Of Tomorrow?
By Deepak | Published: November 17, 2023 05:30 PM 2023-11-17T17:30:19+5:30 2023-11-17T17:30:57+5:30
Social media is a funny place. You ask a question which city is the best to live in and ...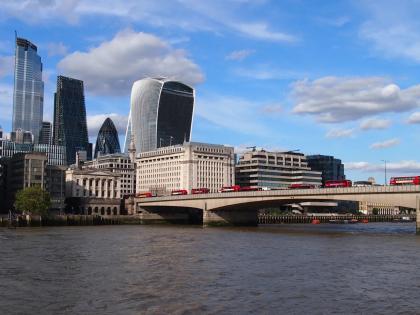 Next
Social media is a funny place. You ask a question which city is the best to live in and personal biases creep in. X (formerly Twitter) sees these debates almost every now and then and the discussion is heated most of the times. Therefore it makes sense to delve through a comprehensive scientific analysis of our cities and see where we stand. It is also an exercise that our leaders should undertake often to ensure there is a holistic development and the residents lead a happier life.
Boston Consulting Group (BCG), a leading global consulting firm, recently published its comprehensive study about the Cities of Tomorrow after carefully analysing cities across the world. It included various parameters such as economic opportunities, quality of life,  social capital, interactions with authorities and speed of change. It involved surveys from 79 cities with 52000 respondents who answered 150 questions each. 
The top 10 global cities are almost predictable, and here they are just in case you are still interested.
1.    London
2.    New York City
3.    Washington DC
4.    Singapore
5.    Copenhagen
6.    San Francisco
7.    Vienna
8.    Amsterdam
9.    Warsaw
10.    Shanghai
Yeah. No Indian city in top 10. Heck, not even in top 30. And we should not be surprised. Remember these rankings are based on responses from people as well as BCG's extensive parameters that had further sub-dimensions. When you look at quality of life, do you think Indian cities even stand a chance?
It may be soothing to know that Bengaluru, Delhi and Mumbai are top three in the Developing Cities category but there we compete with Ho Chi Minh City, Cairo, Nairobi and Lagos. 
Why is BCG's study important? Because it does not end with just rankings, but also suggests what city leaders can do to help their residents lead happier life. It classifies the residents in two categories- topophils and nomads, based on their outlook and needs and then asks the city leaders to figure out what type their city is and then plan its development around the needs. This is a whole new approach that answers the basic question of misplaced priorities. 
So who are topophils and who are nomads? Topophils are those who have a deep attachment to their place of residence and nomads have been defined as those who frequently move between cities. Why is it important to make this classification? Because it is estimated that over the next ten years, cities are likely to spend $30 trillion investing in infrastructure. So it is important to ensure that this expenditure is made in the right areas. For instance, to attract nomads, the city should develop areas that define everyday comfort such as an easier commute, an evolved rental market, varied job opportunities and well-equipped modern places. Similarly, for topophils, the cities should invest in long-term strategic areas such as education and medical care, and identify areas that bridge the gap between the authorities and residents.
BCG even offers examples how this is already being implemented in various cities. For instance, nomads are a key requirement for large modern cities that are building infrastructure at a rapid pace. Cities such as Dubai and Singapore have attracted construction workers to fulfil this purpose. Venice wanted to attract nomads, so a program called Venywhere was launched to bring in IT developers, artists, and freelance consultants. The idea was to get the foreigners to avail themselves of several services, including finding accommodations, navigating local processes. 
What does the study say about the cities in India?
We don't need the BCG compiled data to validate what we already know. We know that our quality of life is quite low even as we have immense social capital. Our economic opportunities are centered in the three cities captured by the BCG study. What we definitely need is our urban leaders adopt a fresh outlook on how we can invest our moneys in the right areas. You may have seen a Ghaziabad video where a fog tower was aimed at the antenae measuring the air quality. This is an apt example of how public money is wasted in two ways- not utilising the equipment for its actual use and fudging the numbers. Or the decision by the Maharashtra government  to install jet sprinklers at the entry points to Mumbai to wash vehicle tires because ostensibly, the dust that they carry causes the air pollution. We desperately need leaders who won't think out of the box just for the heck of it.
Open in app